What is the New Balance Company?
New Balance Company is a footwear and apparel company based in Boston, Massachusetts. It was founded in 1906 by William J. Riley as an arch support company that catered mainly to people with foot problems. The brand name "New Balance" came from the concept of balancing comfort and function for their products.
Over the years, New Balance has grown into a globally recognized brand known for creating high-quality sneakers that are both stylish and comfortable. The company prides itself on producing shoes that fit well while providing ample support to the feet.
In addition to sneakers, New Balance also offers a range of workout clothes and accessories designed to complement its footwear line. With over 100 years of experience in the industry, New Balance continues to innovate and provide customers with shoes that meet their individual needs.
Today, New Balance operates in more than 120 countries worldwide and has become one of the largest privately-owned athletic shoe companies in the world. They remain dedicated to crafting quality products using sustainable materials while giving back to local communities through various initiatives such as charity runs and donations.
What are New Balance sneakers famous for?
New Balance sneakers are famous for their quality and comfort. They have been designed to provide excellent support, cushioning, and stability to the feet of athletes and casual wearers alike.
One of the most notable features of New Balance sneakers is their use of innovative technologies in their design. For instance, they incorporate Fresh Foam technology that offers superior shock absorption and responsiveness while maintaining a lightweight feel.
Another thing that makes New Balance sneakers popular is their versatility. Whether you're running on a trail or walking around town, there's a pair of New Balance shoes designed specifically for your needs.
Moreover, New Balance sneakers come in various styles and designs that cater to different tastes. You can find bold colors or minimalist designs depending on what suits you best.
New Balance has also gained popularity for its commitment to sustainability by using recycled materials in some models like the NB 327 Eco Pack made with recycled polyester yarns from plastic bottles.
In summary, if you want comfortable footwear that provides exceptional support without compromising style or environmental responsibility – look no further than New Balance
What is the New Balance brand known for?
New Balance is a brand that is known for its quality craftsmanship and attention to detail. The company has been around since 1906 and has built a reputation for producing high-performance footwear that meets the needs of athletes, runners, and fitness enthusiasts.
One thing that sets New Balance apart from other brands in the industry is their commitment to producing shoes with a perfect fit. They offer an extensive range of sizes and widths to ensure everyone can find the right shoe for their foot shape.
Another aspect that makes New Balance stand out is their dedication to using sustainable materials in their products. They have made significant strides towards reducing waste by implementing eco-friendly practices such as using recycled materials or sourcing environmentally friendly options.
Furthermore, New Balance sneakers are also famous for providing excellent support and cushioning while remaining lightweight. This means they are suitable for people who require extra comfort when standing or walking long distances.
The New Balance brand is synonymous with quality, durability, and innovation in athletic footwear. Their ability to combine performance-driven features with style has earned them countless loyal fans worldwide.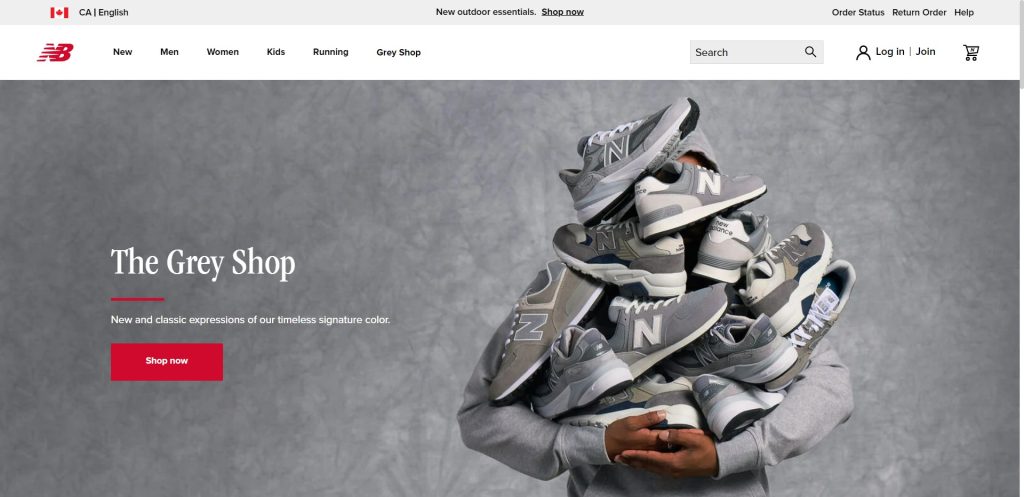 How popular are New Balance sneakers?
New Balance sneakers have become increasingly popular over the years, not only among athletes but also among fashion enthusiasts. The brand has a reputation for producing high-quality footwear that offers comfort and support while still being stylish.
One reason for New Balance's popularity is their commitment to creating sneakers that cater to different needs. They offer a range of styles with various features such as cushioning, arch support, and stability control, making them suitable for people with different foot conditions or preferences.
Another factor contributing to their popularity is their collaborations with famous designers and celebrities who help promote the brand on social media. Collaborations like these create buzz around the product and attract new audiences.
Furthermore, New Balance's dedication to sustainability has gained appreciation from environmentally-conscious consumers. They use eco-friendly materials in their manufacturing process, reducing waste and carbon footprint.
New Balance sneakers' growing fan base speaks volumes about the quality of their products. With an increasing focus on comfort, style and sustainability – it seems they will continue expanding this fanbase in the future too
Who makes New Balance sneakers?
New Balance sneakers are known for their comfort, durability, and style. But have you ever wondered who is responsible for creating these iconic shoes? Well, wonder no more! The company was founded in 1906 by William J. Riley, a British immigrant who set out to create arch supports that could improve shoe fit. Over time, the company expanded into footwear manufacturing.
Today, New Balance sneakers are made by skilled workers across the globe. The company has factories in the United States (Maine and Massachusetts), as well as in several countries including China and Vietnam. While some may assume that outsourcing production would lead to lower quality products, New Balance ensures that all of its overseas factories adhere to strict ethical standards and utilize sustainable practices.
In addition to its own factories, New Balance also partners with other manufacturers to produce collaborative collections with popular brands such as J.
Crew and Stussy. These partnerships allow for unique designs and styles that appeal to a wider audience.
New Balance takes pride in both its craftsmanship and ethical business practices when it comes to making their world-renowned sneakers.
What do New Balance sneakers cost?
New Balance sneakers come in various styles and designs, each with a different price tag. The cost of the shoes depends on the model, materials used, technology incorporated, and any additional features. On average, New Balance sneakers range from $50 to $200.
The entry-level models are usually affordable and cost-effective for those looking for budget-friendly options. These typically have simple designs with basic features such as cushioning and stability support.
For those who want more advanced features or special editions of New Balance sneakers, they can expect to pay a premium price. Some models feature specialized technologies like Fresh Foam cushioning that enhance comfort levels during exercise or sports activities.
However, it's worth noting that the high-end New Balance sneakers aren't just expensive for no reason; they often incorporate innovative design elements aimed at enhancing performance. So if you're serious about running or other athletic pursuits where footwear is crucial to your success – investing in higher quality shoes could be well worth it in terms of achieving better results over time.
Whether you opt for an entry-level pair or splurge on top-of-the-range models – purchasing New Balance trainers will ensure that you get excellent value for money without compromising on quality
Are you looking for a running shoe that provides exceptional comfort and support? Look no further than the Fresh Foam X 1080v12. This innovative shoe boasts advanced cushioning technology designed to enhance your performance while reducing your risk of injury. In this blog post, we'll explore the benefits of the Fresh Foam X 1080v12, how it works, potential risks to consider, and its cost. So lace up your shoes and let's dive in
What are the benefits of the Fresh Foam X 1080v12?
The Fresh Foam X 1080v12 is a revolutionary running shoe that brings with it numerous benefits for runners. Firstly, the new and improved Fresh Foam technology provides superior comfort and cushioning for your feet which reduces the impact on your joints while running. The foam also molds to your foot shape, ensuring a snug fit that enhances stability and support.
Another benefit of this shoe is its exceptional design, which incorporates a breathable mesh upper that allows air circulation within the shoes keeping feet cool even during long runs in hot weather. Additionally, its outsole design offers excellent grip on both wet and dry surfaces reducing chances of slips or falls while running on different terrains.
Moreover, the Fresh Foam X 1080v12 has an ultra-lightweight construction making them perfect for longer runs without causing fatigue or discomfort to the runner's feet. The shoe's streamlined profile also facilitates faster speeds by reducing drag from unnecessary materials.
These features make the Fresh Foam X 1080v12 one of the best options available in terms of performance-enhancing footwear that caters to every need of serious runners looking to achieve their goals.
What are the risks of the Fresh Foam X 1080v12?
As with any product, there are potential risks associated with the Fresh Foam X 1080v12. However, these risks are minimal and can be mitigated by following proper usage guidelines.
One risk is that the shoes may not fit properly for everyone. It's important to get an accurate measurement of your foot size before purchasing to ensure a good fit. Wearing ill-fitting shoes can lead to discomfort or even injury.
Another risk is overuse or improper use of the shoes. While the Fresh Foam X 1080v12 has many benefits, it's important to gradually break in new shoes and not wear them too much at once. Additionally, using them for activities they're not designed for (such as playing basketball in running shoes) can increase the risk of injury.
Some customers have reported durability issues with previous versions of this shoe model. While New Balance has made improvements in this area with the latest version, it's still important to take care of your shoes and replace them when necessary.
While there are some minor risks associated with wearing Fresh Foam X 1080v12s, these can be minimized by taking proper precautions and using common sense when it comes to usage and maintenance.
How much does the Fresh Foam X 1080v12 cost?
One of the first questions that many people have when considering a new pair of running shoes is how much they will cost. The Fresh Foam X 1080v12 is priced in line with other high-end running shoes on the market, though it may be slightly more expensive than some budget-friendly options.
The exact price of the shoe can vary depending on where you purchase it and whether or not there are any sales or promotions going on at the time. On average, however, you can expect to pay somewhere in the range of $150-$180 for a pair of Fresh Foam X 1080v12s.
While this may seem like a lot to spend on a single pair of shoes, it's important to remember that investing in quality footwear is essential if you want to keep your feet healthy and avoid injury while running. In addition, these shoes are designed with innovative technology such as Fresh Foam cushioning and an ultra-cushioned Ortholite sockliner so you're getting top-of-the-line features for your money.
Ultimately, if you're serious about running and want a shoe that can help support your performance over time, then investing in the Fresh Foam X 1080v12 could be well worth it.