Are you on the lookout for a comfortable and stylish pair of sneakers? Look no further than New Balance! For decades, New Balance has been known for their high-quality footwear that provides both comfort and functionality. But what exactly makes them stand out from other sneaker brands? In this blog post, we'll take a closer look at the history of New Balance sneakers, the materials used in their production process, the various styles available to consumers, as well as tips on how to purchase your very own pair. So sit back and read on to discover why New Balance is such a popular choice among sneaker enthusiasts all over the world
What are New Balance sneakers famous for?
New Balance sneakers are famous for their exceptional comfort and support. Unlike other brands, New Balance always prioritizes the needs of its customers by providing a superior cushioning system that is perfect for running or walking. The brand uses advanced technologies such as Fresh Foam and REVlite to create soft yet durable midsoles that provide the best possible protection against impact.
Another reason why New Balance sneakers are so popular is due to their wide range of sizes and widths available. This ensures that everyone, regardless of foot size or shape, can find a pair that fits them comfortably without any problem.
Moreover, New Balance's quality craftsmanship makes these shoes incredibly long-lasting. They use premium materials in their production process which guarantees durability and longevity even with regular use.
New Balance has become synonymous with style too! With numerous designs available in various colors schemes, they offer something for everyone when it comes to styling options. Whether you prefer classic running shoes or trendier lifestyle kicks, there's definitely something for you within the vast array of styles offered by this iconic sneaker brand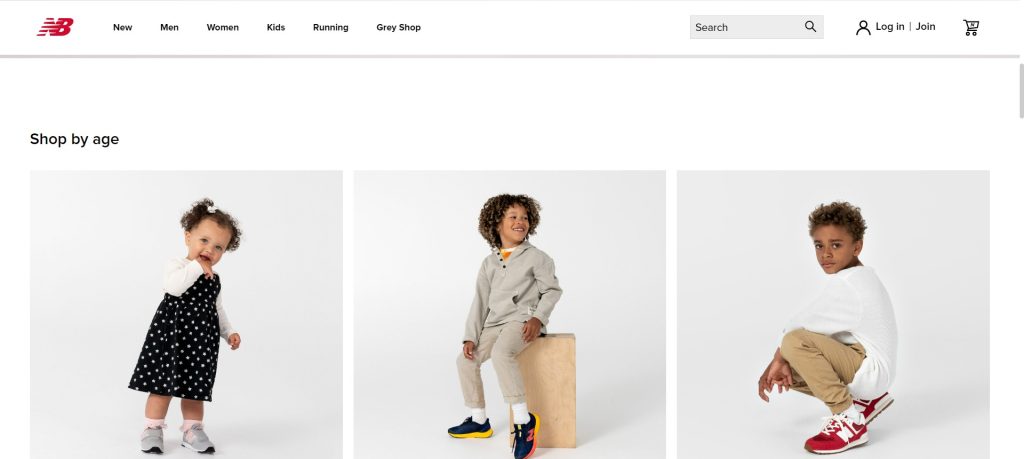 The History of New Balance sneakers
New Balance sneakers have a rich history that dates back to the early 1900s. The brand was founded in Boston, Massachusetts by William J. Riley, who began making arch supports and other accessories designed to improve shoe fit. These products were so successful that Riley decided to begin manufacturing his own shoes.
In the 1930s, New Balance introduced its first running shoe – the Trackster – which quickly became popular among athletes due to its superior support and comfort. Over time, the brand continued to innovate and expand its offerings with new materials and designs.
One of New Balance's key strengths has always been its commitment to quality craftsmanship and attention to detail. Each pair of sneakers is carefully constructed using high-quality materials like leather, suede, mesh, and rubber.
The company's focus on innovation also extends beyond footwear design: it has collaborated with athletes such as Steve Jobs on fitness technology projects aimed at improving performance levels while training or exercising.
Today, New Balance continues to be a leading manufacturer of athletic footwear worldwide – known for producing comfortable shoes that offer both style and functionality no matter your activity level or personal preferences.
What materials are used in New Balance sneakers?
New Balance sneakers are known for their high-quality construction and materials, which provide comfort and durability to the wearer. The brand is committed to using only the best materials in their products, including leather, suede, mesh, and synthetic fabrics.
One of the most common materials used in New Balance sneakers is leather. Leather provides a classic look that can withstand daily wear and tear. Another popular material is suede, which adds texture to the shoes' aesthetic while remaining soft and breathable on the feet.
Mesh is also an essential component of many New Balance sneakers as it allows air to flow through the shoes freely. This feature helps keep your feet cool and dry during intense workouts or long walks.
Synthetic fabrics such as polyester are often incorporated into New Balance sneakers for added strength and flexibility. These fabrics make it possible for runners to achieve maximum performance while still enjoying comfortable footwear.
New Balance uses a wide range of materials in their sneaker designs – each with its unique properties – so that you can find a pair that suits your personal style preferences while providing optimal support during physical activities.
What are the styles of New Balance sneakers?
New Balance sneakers offer a wide array of styles that cater to different needs and preferences. One of the popular styles is the Classic line which features retro designs with modern technology for comfort and support. This line includes models such as 990, 993, and 996.
For those looking for lightweight options suitable for running or gym workouts, New Balance offers Fresh Foam collection. These shoes feature cushioning technology that provides exceptional comfort without sacrificing performance. The Fresh Foam Beacon v3 is one of the latest additions to this collection.
If you're into streetwear, then New Balance has got you covered with their Lifestyle collection. This line features fashionable sneakers perfect for casual wear while still maintaining functionality and comfortability. The iconic NB574 model falls under this category.
The Trail Running Collection from New Balance is designed for runners who take on rough terrains and uneven surfaces regularly. These models come equipped with rugged outsoles, waterproof uppers, and durable materials to withstand harsh conditions.
In addition to these collections, New Balance also offers collaborations that result in unique limited-edition sneakers featuring creative designs by artists or other brands like J.
Crew or Concepts. With so many styles available from New balance sneaker lines you can find your perfect pair no matter what your style preference may be
How do I buy New Balance sneakers?
So there you have it, everything you need to know about New Balance sneakers. From their rich history to the materials used in making them and the different styles available, New Balance has been a go-to brand for sneaker enthusiasts for decades.
If you're looking to buy a pair of New Balance sneakers, there are several options available. You can visit their official website or head to any of their retail stores worldwide. You can also find them on popular e-commerce sites such as Amazon or Zappos.
When buying your New Balance sneakers, make sure to choose the right size and style that suits your needs. Whether you're looking for performance shoes or casual wear, New Balance has got something for everyone.
In conclusion (just kidding), experience firsthand why this brand is one of the most beloved sneaker brands in the world by getting yourself a pair today