In an era defined by rapid technological advancements and constantly evolving industries, the quest for continuous learning has become more critical than ever before. Traditional educational models are no longer sufficient to keep up with the demands of an ever-changing job market and the need for upskilling. Recognizing this need, Coursera has emerged as a pioneering platform, offering a global learning community that bridges the gap between education and real-world skills.
Gone are the days when education was confined to classrooms and rigid schedules. Coursera, a leading online learning platform founded in 2012, has revolutionized the way we learn by offering a diverse range of courses from top universities and institutions worldwide. This dynamic platform allows learners to explore subjects that resonate with their personal and professional interests, all while adapting to their own schedules and learning paces.
Coursera's global learning community is built upon a foundation of flexibility and accessibility. Learners can choose from an extensive catalog of courses spanning various disciplines, including technology, business, arts, science, and more. With the flexibility to learn at one's own pace, the platform caters to individuals with diverse commitments – from full-time students and working professionals to parents and retirees seeking to expand their horizons.
One of the key strengths of Coursera is its ability to cater to learners of all levels, from absolute beginners to seasoned professionals seeking to refine their skills. The platform offers courses that range from introductory to advanced, ensuring that there's something for everyone. Whether you're looking to dip your toes into a new field or to become a subject matter expert, Coursera's global community offers a seamless pathway.
For newcomers to a subject, Coursera's introductory courses provide a solid foundation. These courses are designed to demystify complex concepts and lay the groundwork for deeper exploration. As learners progress, they can delve into more specialized and advanced courses, honing their expertise and gaining practical skills that are directly applicable to their careers.
One of the most significant advantages of Coursera's global learning community is the flexibility it offers. Traditional education often involves rigid schedules and physical attendance requirements, making it challenging for individuals with diverse commitments. Coursera removes these barriers, enabling learners to access high-quality education regardless of their location or daily routine.
With on-demand video lectures, interactive quizzes, and peer-reviewed assignments, Coursera courses are structured to suit various learning styles. Whether you're an early riser who prefers to study in the morning or a night owl who thrives after sunset, you can tailor your learning experience to your natural rhythms. This flexibility ensures that education can be seamlessly integrated into the nooks and crannies of your life, making it a sustainable and enjoyable endeavor.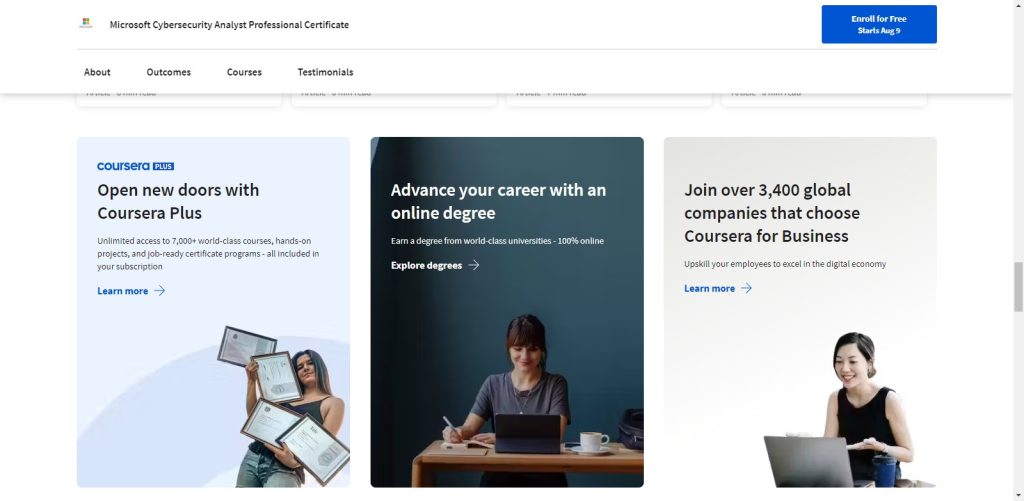 Learning in isolation can sometimes be challenging, especially when grappling with complex concepts or facing obstacles. Coursera's global learning community addresses this challenge by fostering an environment of collaboration and support. Each course is led by experienced instructors who are experts in their respective fields. Learners can benefit from their guidance, gaining insights that go beyond the course material and delving into real-world applications.
Additionally, the platform encourages interaction among learners through discussion forums, peer reviews, and group projects. This creates a sense of camaraderie and facilitates the exchange of ideas, allowing individuals from different corners of the globe to connect and learn from each other's perspectives. The collaborative nature of Coursera's community mirrors the kind of interconnectedness required in today's globalized world.
The modern job market is characterized by its rapid evolution, with new technologies and industries emerging regularly. To remain competitive, individuals must continuously adapt and acquire new skills that are relevant to the current landscape. Coursera's global learning community empowers learners to do just that, offering a vast array of courses that cover the latest in-demand skills.
From data science and artificial intelligence to digital marketing and entrepreneurship, Coursera partners with leading institutions to provide courses that align with industry trends. This ensures that learners not only gain theoretical knowledge but also develop practical skills that can be immediately applied in their careers. The platform's emphasis on up-to-date content equips individuals with the tools they need to thrive in the fast-paced professional world.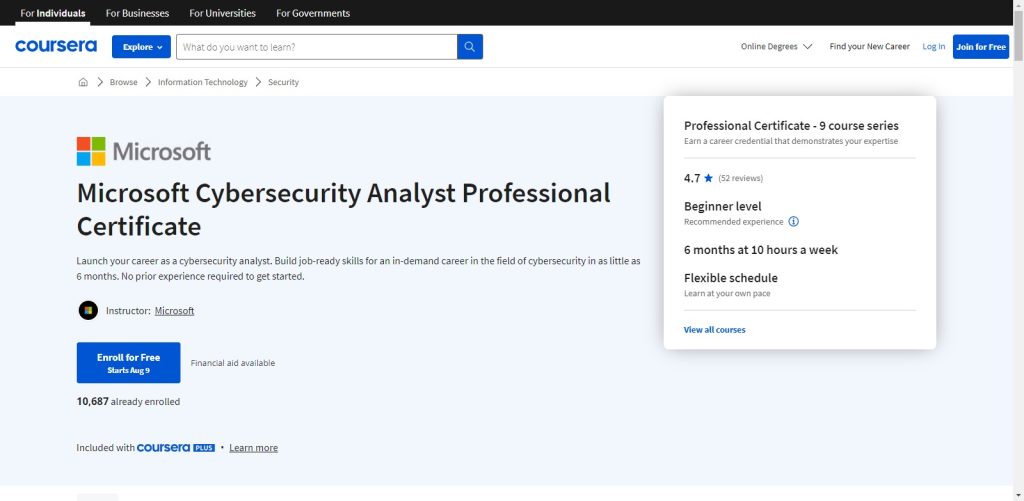 Joining Coursera's global learning community isn't just about acquiring specific skills for your current job; it's about embarking on a journey of lifelong learning. The platform's vast selection of courses allows you to explore diverse subjects that capture your curiosity. Whether you're looking to master a new programming language, understand the intricacies of global economics, or appreciate the nuances of art history, Coursera provides an avenue for intellectual growth.
Furthermore, the global learning community offers the opportunity to earn certificates and even degrees from renowned institutions. These credentials hold value in the eyes of employers and can enhance your professional profile, opening doors to new career possibilities. The ability to learn, earn credentials, and continually expand your knowledge base positions Coursera as a gateway to personal and professional fulfillment.
In conclusion, Coursera's global learning community stands as a testament to the power of education in transforming lives. With its diverse range of courses, flexible learning options, expert guidance, and collaborative community, Coursera has redefined how we approach learning in the 21st century. Whether you're a student seeking supplementary education, a professional aiming to upskill, or an individual eager to explore new horizons, Coursera welcomes you to embark on a journey of discovery and growth. Join Coursera's global learning community now and unlock a world of knowledge and opportunities that knows no bounds.
Learn Now